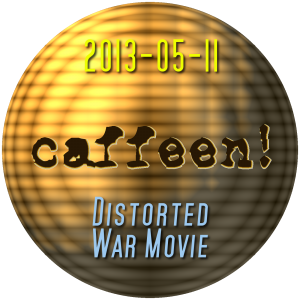 Media distorts the message, as does our perceptions. What follows is a dream — or a dream of reality in which someone dreams — of a war movie that may also be the evening news..
War on Want by Do Make Say Think from the album Winter Hymn Country Hymn Secret Hymn.
Their Helicopters Sing by Godspeed You Black Emperor! from the album Allelujah! Don't Bend! Ascend!.
Mission by Amon Tobin from the album Bricolage.
The Language by Maserati from the album The Language Of Cities.
Atackla by Russian Circles from the album Empros.
Al-jazebra by Kuato from the album Free EP.
Don't Touch Me I'm Bleeding by White Hills from the album Stolen Stars Left for No One.
Hiding Drugs in the Temple (Part 2) by Kinski from the album Alpine Static.

Podcast: Play in new window | Download
Subscribe: Android | Google Podcasts | RSS