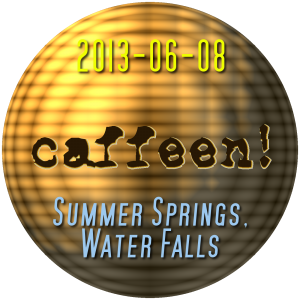 Water is the most precious substance on the Earth. The fact that we have an abundance of it doesn't diminish this fact, but it often makes us overlook it. As the rains pour down, let us take a moment to celebrate the water, even as we sometimes struggle to keep ourselves above it..
Endless Falls by Loscil from the album Endless Falls.
Water / Light / Shifts by Bell Orchestre from the album As Seen Through Windows.
Grosses Wasser by Roedelius from the album Grosses Wasser.
Cirque Du Lac by KK, The Steampunk Orchestra from the album The Magic Lantern.
Gusty Winds May Exist by Wild Domestic from the album Wild Domestic.
Solar Exodus by Maserati from the album Maserati VII.
bring yr scuba gear by Hangedup from the album Hangedup.

Podcast: Play in new window | Download
Subscribe: Google Podcasts | RSS