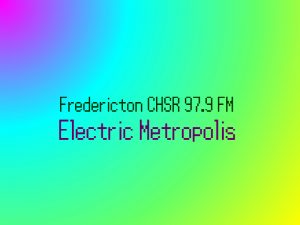 Tour Itinerary:
First Stop:
"A Summer Away" by DonutShoes off the Oodles Des Strudels album
 Chiptune District (PT-01):
"Occam's Razor" by The Queenstons off the B-SIDE U- 2017 VOL. 1 album
"A Year's Time" by Gnarcade off the album Chiptunes = WIN- Volume 6
"Outland Runner" by National Broadcast Network off the album 7 Billion Volts
Synth District:
"Ladyworld" by TWRP off the Ladyworld album
"No Escaping" by Dana Jean Phoenix off the Synth City album
"Let's Talk (feat. Timecop1983 & Josh Dally)" by FM-84 off the Atlas album
Chiptune District (PT-02):
"2 Countdown to Oblivion" by Hoffy off the Whiskers Mahone album
"Clear Blue Skies" by Jeff Ball off the Tiny Barbarian DX: Ruins of Xanadu Original Soundtrack
"Luminous Flower" by Kommisar off the Cosmic Phantasm album
Future Funk District:
"Sunset" by Aloe Island Posse off the Aloe Island Adventures album
"September" by Tenma Tenma off the Single Collection Vol.2 album
"Kawaii Desho" by Moe Shop off the Pure Pure album
Final Stop:
"Dreamer" by Harmony Steel off the Dreamer album
Got any suggestions for future tours?

Podcast: Play in new window | Download
Subscribe: Android | Google Podcasts | RSS