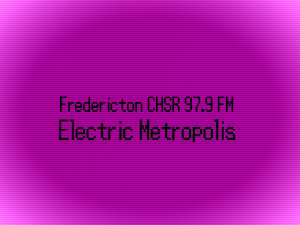 This is The Electric Metropolis, I am AD Springer, your musical tour guide to all things future funk, chiptune, synthpop and other reach out and grab you music in the electronica sphere! On this Valentine's, we celebrate those who seek to love, be loved, and love themselves both within and beyond this brilliant city of sound. Our tour begins with some rising excitement of chiptune souring through the sky by Rock Candy. In the Event Plaza, we'll catch the exchange of chocolates, cards, hugs, and enjoy lovely music while we're there; feel free to pick up a lonely cactus on your way out. We'll then stop by the Future Funk District to enjoy the glittering clubs sparking in the city like stars down here amidst us.  The Synth District will be a nice cool and breezy drive where the night sky shines on you. The Chiptune District is coming at ya mighty aggressive but means well, take what comes your way or don't, that's entirely up to you. In the Final Stop, there will be a charming walk to beyond the limits of the Metropolis, soak it in as you leave and know this: no matter what, you are loved, deserving of love, and will can always be loved if only by yourself. So come on the tour, brace yourself, and enjoy.
Tour Itinerary:
First Stop:
"Delirium Overture" by Rock Candy (a DBOYD x Kommisar project) off the album Rock Candy
Event Plaza:
"Gin On The Rocks" by King Ruhtra off the album Fine Dining With An Octopus
"Cactus on Valentine's (ft. Braz_OS)" by RoBKTA off the album Cactus on Valentine's – Single
"i know it's not easy but you're not alone anymore" by In Love With A Ghost off the album healing
Future Funk District:
"Romance (Take me to the beach) Ft. Gra4ce" by Fairy off the album Slice of Life OVA
"Breakfast Reunion" by Blue Velvet
"Fantasy" by Maid Cafe
Synth District:
"Frozen (feat. Mnynms)" by FM Attack off the album Stellar
"Look To Your Heart" by Dana Jean Phoenix off the album Synth City
"Venus" by Nerex off the Hyperspace EP
Chiptune District:
"I Want You in my Bedroom" by PROTODOME off the album Chipfunk
"Postlude (feat. Emily Yancey)" by Danimal Cannon off the album Lunaria
"Take Them On (feat. Nikki-Chi)" by Nokae & Ben Briggs off the album Still Turning
Final Stop:
"Green Walls" by Kirsten Todd off the album Demos
"Aria di Mezzo Carattere – Mckenna's Ceilidh – Trip to Casmalia" by The Travellers VGM off the album Ode to the Lovers
Got any suggestions for future tours?

Podcast: Play in new window | Download
Subscribe: Android | Google Podcasts | RSS