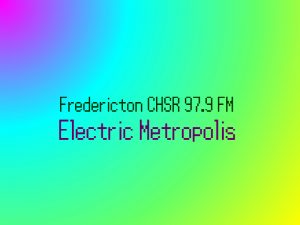 Sometimes the day gets you down, the sun beaming and gleaming and streaming its way onto you; sometimes the day rests on your shoulders with all your worries and doubts; sometimes you just need to step out from the sun and into the neon lights of the city. Welcome to The Electric Metropolis! I am AD Springer, your musical tour guide, and on this tour we step away from the sun and celebrate under the eaves of nightly snow and towers of great music that needs to be heard!
Tour Itinerary:
First Stop:
"Enemy Within" by Cody Carpenter and Mark Day off the album Shadow Spirits Vol. 1
Club Electric:
"Let Me Take It From Here" by Broads off the album Field Theory
"At Summer's End" by Autumn off the album Chandelier
"Why Do I" by Rococode off the Young Ones EP
"Snow Maiden" by Ancient Boreal Forest off the album Cold Ethereal Winter
Future Funk District:
"A Dying Kiss For The Living Flesh" by SUI UZI
"Purple Memories" by BIGWAVE & Desired off the album Pink Neon Tokyo Compilation Series Vol. 3
"Dancefloor Sneakers" by Sparkly Night off the album Beaches
"Bitwise Angel" by Melonade off the album Melonade
Chiptune District:
"I Want You in my Bedroom" by PROTODOME off the album CHIPFUNK
"Slow Motion Gunfights" by Villainest
"Alpha Black Magic" by _twc off the album The Moon is on Fire!
"Creep" by Matthew Janik
Final Stop:
"Mountain Cabin feat. Ry Hanson" by Wangled Teb off the Final Earth EP
Got any suggestions for future tours?

Podcast: Play in new window | Download
Subscribe: Android | Google Podcasts | RSS