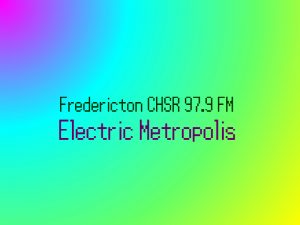 I am AD Springer, the music is real and the beat is moving every night! With a loving touch we bring you a tour filled with music that will make your heart bump and jump with a soft smile in the neon lights. This is The Electric Metropolis music tour and you are catching some the latest the metro has to offer. Featuring artists from around the world: you will be brought across time and space starting on an ordinary sunday. As we cruise through the Chiptune District with our hearts in mind, we'll think about Her. After that we'll laugh to some tasty music as we cycle with the sundown touching us ever so gently. In the VGM District we'll shred backward in time from NieR:Automata thru the Legend of Zelda until taking a short rest by the LOOM.  To end our tour, we'll settle down with Senzafine and enjoy the snowfall.
Tour Itinerary:
First Stop:
"Sunday" by Snail's House off the album Ordinary Songs 4
Chiptune District:
"Transparent Heart" by Kommisar off the album Cosmic Phantasm
"Never Want to Be a Hero" by Kitsune² off the album Tracker's Draft
"Economy of Emotion" by Hoffy off the album Whiskers Mahone
Synth District:
"R.E.S.P.E.C.T. Her" by TWRP off the album Ladyworld
"Talking About Her" by Bernice off the Puff EP
"Nevermore" by Milk & Bone off the album Deception Bay
Future Funk District:
"Umami" by cmyk! (A Hiro Tadomatsu x Crystal Cola x Seika-tan project) off the Umami (Single)
"Cycles At Sundown" by Opus Science Collective off the album Girls on Bikes
"Touch" by Snowshoo off the Snowshoo EP
VGM District:
"Grandma (Destruction)" by Ferdk off the album Glory to Metal (A Symphonic Metal Tribute to NieR: Automata)
"Ballad of the Sky Goddess" by Joel Kent off the Octorock: The Zelda Metal EP
"LOOM" by MASTER BOOT RECORD off the album WAREZ
Final Stop:
"Snowfall (SenzaFine Remix)" by Garoad off the album VA-11 HALL-A EX – Bonus Tracks Collection
Got any suggestions for future tours?

Podcast: Play in new window | Download
Subscribe: Android | Google Podcasts | RSS