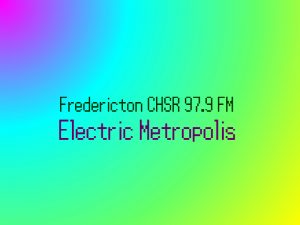 The lights roll by and the wisps of mist flow past the tour bus, automated cars zip by without so much as a whisper let alone a roar. Inside, we smile and laugh in good humor and fun; even without the sun and amidst the heaviness of the world outside. It is here, in The Electric Metropolis that we can feel free, the music pulsing around us, through us, and inside our hearts. I am AD Springer, and this isn't my city, I just happen to be your tour guide to all that is beautiful, wonderful, and enchanting in this city of sound and song. Be they man or machine, know that the singers we hear mean near-on every word with every bit of feeling they can jam in there. Some may be full of love; some of anger; some of hope; some of despair: but ride safe with me and know that you only have to take in what you have to. Your heart is your own,  but always remember that it is always better the share than to hold it all onto yourself like so much tonnage upon the soul.
Tour Itinerary:
First Stop:
"The Plan" by Kitsune² off the album Tracker's Draft
Chiptune District:
"Open World" by Arcade Blaster
"Pillars of Creation" by Diad (a Heosphoros x Tadpole Project) off the album Diad
"New Sneakers" by Scythe off the album Chipscape
Synth District:
"Dream Virtualizer" by LeveL -1 off the album Motherbrain
"Premonition" by Venator off the album Victor's Descent
"Spacetime Thoughtcrime" by Mirrorvoid off the album Neon Tattoo
Future Funk District:
"I N F E R N U S *(by-product)" by Skyler off the album I N F E R N U S
"Into the Unknown" by Desired off the album Timeless
"Big Dreamer" off the album T H A *(Ryuzo Rider Super God) R U off the album Vapormex 95
Final Stop:
"Vantablack" by PERTURBATOR off the album New Model
"u used to call me" by mikuma off the album pastel dreams
*Machine-Translated from the Japanese Characters
Got any suggestions for future tours?

Podcast: Play in new window | Download
Subscribe: Android | Google Podcasts | RSS