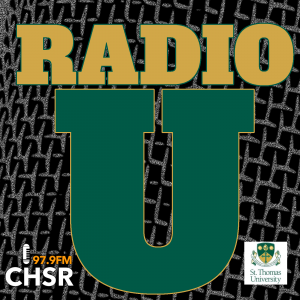 RadioU is a documentary series created by STU Journalism students. Each episode features a "major" and a "minor", two topics that are somehow related. This series airs every Wednesday at noon, replacing an episode of The Lunchbox.
This episode of the St. Thomas Journalism program's show will major in botany, as we tell you everything you need to know about the coming legalization of marijuana. We'll walk you through the legal buying experience, talk about the business and employment possibilities and suggest where the government should go next.
We'll also be minoring in pool politics with an update of the sad saga of the Max Aitken facility at UNB.
Hosts/Producers: Jack Carr and Jeff McLean

Podcast: Play in new window | Download
Subscribe: Android | Google Podcasts | RSS | More