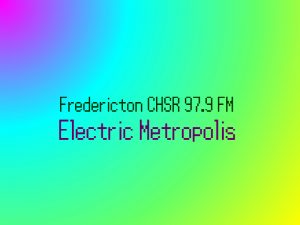 Dear travelers and tourists: I am AD Springer, your musical tour guide to The Electric Metropolis, your city of sound and song that glimmers, hums, shines, and lays you down with the great music of the electronica sphere and beyond! As a special treat during this tour, my dear tourists, we will be crossing paths with The Travelers VGM! Namely Josh Barron, Marsha Lepire, & Ian Martyn: the producers of that supergroup of performers! Before then, we have a tour to take up and enjoy from future funkiness, chiptuny, singing, and of course video game music worth your ear, time, and heart. So, come with me and let's get this tour going!
Tour Itinerary:
Future Funk District:
"Rainy Season" by Aloe Island Posse off the album Midnight Selects
"Fluff" by Mere off the album Solanin
Chiptune District:
"The Chaotic Vastness (Aphelion)" by Diad (a Heos x Tadpole project) off the album Diad
"Movement Of The Swift Peregrine" by chibi-tech off the album Psycho Somatic Generation
Singer's Square:
"Les Yeux Fermés" by Dylarama off the album Certified Cutie
"Statue" by Mythless off the album Patience Hell
VGM District:
"Star Control II "Through the Angles of Space" OC Remix" by Mark Vera from the website ocremix.org
"Into the Thick of It" by The Travelers VGM off the album Heart of the Forest (Music from "Secret of Mana")
Interview with The Traveler's VGM:
Ian Martyn, Josh Barron, and Masha Lepire of The Travelers VGM are the producers that created the album Heart of the Forest (Music from "Secret of Mana") & Ode to The Lovers. They cover game music favorites and obscure selections in folk arrangements of various styles from Celtic, Nordic, Slavic, Spanish, and even Asian traditions. The membership of this supergroup includes players of a broad variety of instruments from many different parts of the world.
Official Website: http://www.thetravelersvgm.com/
Facebook: http://www.facebook.com/travelersvgm/
Google: http://play.google.com/store/music/artist/The_Travelers_VGM?id=Arslmgpsgkye7csuzvtneos2xrm
Deezer: http://www.deezer.com/artist/11913243
Final Stop:
"Closing Medley" by Mark Seibert off the Hero's Quest / Quest for Glory I Soundtrack
Got any suggestions for future tours?
Podcast: Play in new window | Download
Subscribe: Google Podcasts | RSS