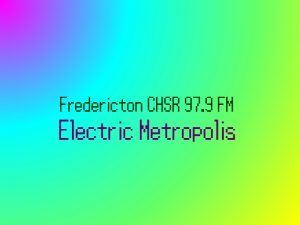 Tour Itinerary:
Club Electric:
"Out Thrust" by Starfarer off the album Into The Unknown
"A Vision of Light" by Villainest off the album A Vision of Light
Chiptune District:
"Blue Level" by Game Genie Sokolov off the album Insert Disk 02
"Airport Doors" by jmr off the album Skywave Effect Anniversary Edition
Future Hall:
"Ice Cream Party" by Chibby
"Shine Again" by Strawberry Station off the album Yesterday's Jam
VGM District:
"Order of Operations" by Random-Storykeeper off the Vital Operations Original Soundtrack
"Become One" by wyrgan off the album EXILE: A tribute to Supergiant Games
Interview with Brian Diamond
One of the producers behind the album EXILE: A Tribute to Supergiant Games. Holding a masters in Computer Games and Professional Development at the University of Arbetay, he's been involved in audio work for over eight years working on a variety of projects, from game jams and other game development gatherings, to voice over work, to designing audio for various browser games. Over the last three years, he's worked with MAterial collective as a composer and arranger for the great video game music we all love. Audio designer, voice over artist, and composer all.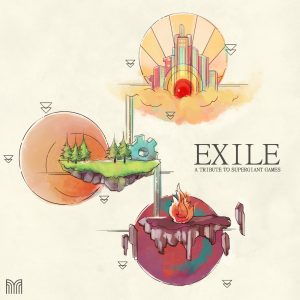 If you haven't already, be sure to pick up this album at all fine digital stores across the 'net!
Final Stop:
"No Dice" by Coda
Got any suggestions for future tours?

Podcast: Play in new window | Download
Subscribe: Google Podcasts | RSS