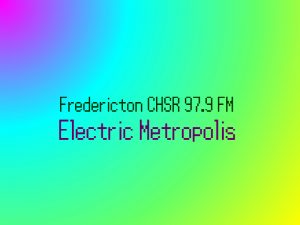 Let me dream a little dream with you, where the lights are warm, the night is cool, and the music surrounds and envelops you. I am AD Springer, your musical tour guide to The Electric Metropolis. At the behest of The Electric Metropolis Tourism Authority, I am going to show you around this city I love so much and I believe you will too. So, my lovely tourist, keep your itenary close and enjoy.
Tour Itinerary:
First Stop:
"Someday" by 3D63 off the album Electric Pawer
Club Electric:
"Written" by Dana Jean Phoenix off the album PixelDust
"Better (feat. Daniela Andrade)" by Harrison off the album Apricity
"Doubtmouth" by For-Esme off the album Righteous Woman
Chiptune District:
"Crossroads" by Binary Counter off the album Tracked x ChipWIN #007
"Arcade Mania" by Naoki Che off the album Summer Vacation
"Lazy Dayze" by DBOYD off the Paradise EP
Future Funk District:
"Luxary Nights" by synchro//start
"Donut Shoppe" by Chibby
"Hey Again" by Strawberry Station
VGM District:
"Winds of Tamira (Overworld)" by Dead Genre Studios off the Of Songs and Men (The Daybreak Empire Original Soundtrack)
"Fall (The Smell of Mushrooms)" by Matthew Bridgeham, Augustine Mayuga Gonzales off the album Stardew Valley Piano Collections
"Build a little world with me" by Laura Shigihara Rakuen Original Soundtrack
Final Stop:
"back.seat." by white vhs off the album late.night.
Got any suggestions for future tours?

Podcast: Play in new window | Download
Subscribe: Android | Google Podcasts | RSS | More