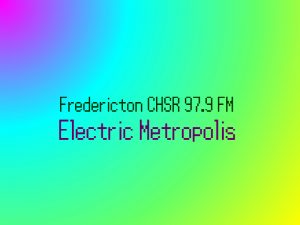 Tour Itinerary:
First Stop:
"Why Do I" by Rococode off the album Young Ones EP
"Cry" by Yukon Blonde off the album Critical Hit
Chiptune District:
"Endless Connections" by Bitzen off the album Circuitry
"Fuji Sunset" by gwEm by instruMENTAL
"It's Murder [UNMIXED]" by Mayhem off the album BEST OF LAPFOX VOL. 4: It's Murder
Future Funk District:
"Radiant Memories" by TANUKI off the album Kanji Title
"Joy" by Tender Grasp off the album EP
"Dissension" by Roex off the album Dissension
Synth District:
"St. Cecilia" by Ellevator off the album Ellevator
"Glitch" by Distractor off the album This Time I Got It Figured Out
"Secret Weapon" by Fake Shark off the album Faux Real
VGM District:
"A Ray of Light" by Ryan Fogleman off the Ceress and Orea (Original Soundtrack)
"Battle Against a True Hero" by toby fox off the UNDERTALE Soundtrack
"Fornsigtuna" by Dmitrii Zavorotny off the Heroine's Quest: The Herald of Ragnarok – Original Soundtrack
Final Stop:
"Hope" by Icicle off the album Silence
Got any suggestions for future tours?

Podcast: Play in new window | Download
Subscribe: Android | Google Podcasts | RSS