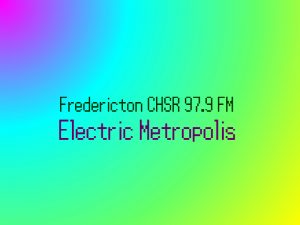 Tour Itinerary:
First Stop:
"Flowers and Knives" by 1989 off the album Neon Nightmares
Club Electric:
"Mirror Power" by True Blue off the album Edge Of
"A Love That You Will Never Know" by Rococode off the Young Ones EP
"Chantal" by Dylarama off the album Certified Cutie
VGM District:
"Gold Saucer" by Video Game Music Box off the album Music Box Classics: Final Fantasy VII
"Back to the Streets" by Mike Norvak off the album REDUKED: Deluxe Edition
"Out Run" by MASTER BOOT RECORD off the album WAREZ
Future Funk District:
"Sunset" by Aloe Island Posse off the album Aloe Island Adventures
"Keep On Baby! (ft. KILL ME BABY)" by LemKuuja off the album CHEESECAKE+
"Love Found" by Aritus off the Walkingman EP
Chiptune District:
"Chasing Birds" by Hoffy off the album Whiskers Mahone
"Curse of the Heavens" by Kommisar off the album Cosmic Phantasm
"Skyline" by Ben Nickerson off The Skyline PE
Final Stop:
"Believe in Me Who Believes in You" by Garoad off the album VA-11 HALL-A – Second Round
Got any suggestions for future tours?

Podcast: Play in new window | Download
Subscribe: Android | Google Podcasts | RSS