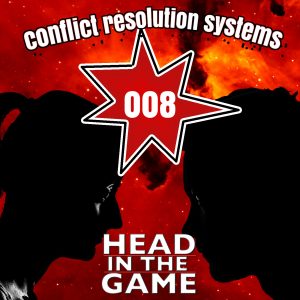 You're facing up against the Count, and you've sharpened your wit. But who wins the rap battle?
You're sizing up the orc across from you. She's got a spear, you've got an axe. Who wins?
We're talking about conflict resolution systems, from simple fiat to full-on complex rolls. Join us, won't you?
Hosts: Mark, Chris, Pat, Don

Podcast: Play in new window | Download
Subscribe: Android | Google Podcasts | RSS | More