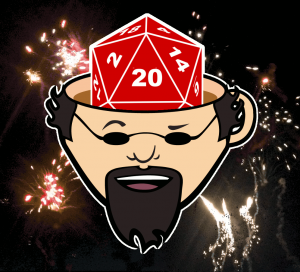 Airing Saturday mornings at 9am is the brand-new show, "Head In The Game"!
Mark the Encaffeinated ONE has recruited collections of his friends to discuss topics related to the hobby of roleplaying games.
We'll swap stories of our gaming history, and do some deep delves in the dungeons, explore the vast areas of dice space, and leap from world to world of imagination.