Most musicians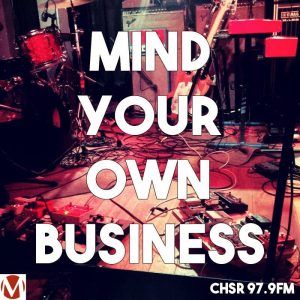 dream of being on the open road; the wind in your hair while you travel from city to city. Touring is exciting AND is the main way musicians are making money these days. But uh, you know you have to actually book dates and plan months in advance, right?
In Episode 007 we chat with Eddie Young of Roots and Soul Music Promotions. Eddie has booked tours for acts like Jared Lutes, Adyn Townes, Eastcoast Love Story, and The Vaudevillian, just to name a few. He's also the primary booker for various venues in the GFA (Greater Fredericton area), most notably Grimross Brewing Co. Eddie talks about the important information that must be included in your pitch to a venue, the overlooked costs of touring, but also reassures that you *can* actually make a profit while on the road, you just have to be organized and properly plan.

---
Whether you like it or not, the music business is a business. This podcast series is meant to help the emerging musician navigate the music industry by talking to those in the local scene who are actually "doing it".
---
Mind Your Own Business is supported by Music/Musique NB.