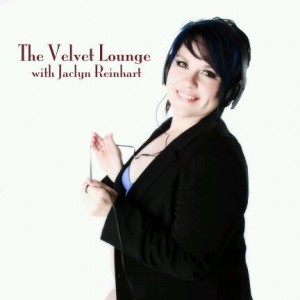 Velvet Lounge – Episode 05
Who did I spin today?
Background music by Ben Landis 
"Need you More" Ross Neilsen
"Weatherman Pt. 2" Alert the Medic
"Theodore the Monster" Oh No, Theodore
"Remember" Andrew Hunter & the Gatherers
"June Night" Mike Biggar
"Take this City" The Royal Streets
"Too Late" Christine Campbell
"Territory" Two Hours Traffic
"Sleepwalk" In Dreams
"Turn off Time" David Myles
Be sure to connect with any of your favorite bands/artist by joining their fan pages or subscribing to their email lists etc.
www.facebook.com/velvetloungejr
www.twitter.com/velvetloungejr
EMAIL music submission requests to velvetloungejr [at] gmail [dot] com
Feel free to check out my www.jaclynreinhartmusic.com that is home to my blog various things Jaclyn!

Podcast: Play in new window | Download
Subscribe: Android | Google Podcasts | RSS