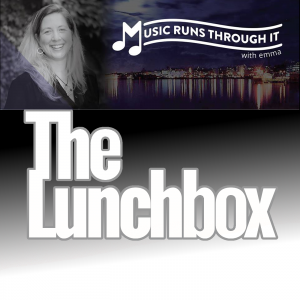 Every once in a while, it's better to look back and relive some of the past good times — that way, they live again.
Returning again, it's Emma Chevarie, this time back to not only look forward to the upcoming double-night extravaganza that is the Sugar Skull CD Release celebration for Sleepy Driver, but also to reminisce about the great shows she's been to in a full year of shows.
Emma Chevarie is the creator of Music Runs Through It, a blog helping promote live music performances held all throughout the Fredericton area. She also writes as Tourism Fredericton's Night-Life Correspondent, appears on CBC Radio Fredericton as a Live Music Columnist, and helps organize and arrange musical performance in the city.
Sleepy Driver's CD Release party for Sugar Skull runs Friday and Saturday night at the Charlotte St Arts Centre. Each night features a different line-up of great artists.

Podcast: Play in new window | Download
Subscribe: Android | Google Podcasts | RSS