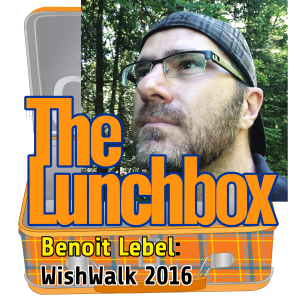 What does it take to start something epic? A desire to change a little of yourself — and the world..
My guest today is Benoit Lebel. He decided he wanted to try the classic "backpacker's journey": walk across Canada. He's taking 8 months to cross from Newfoundland to British Columbia on foot, raising awareness, support and donations for the Children's Wish Foundation. He stopped by the studio to talk about what inspired him to do this, his preparation for the journey, and the first two months of his trip.
You can follow Benoit's adventures on WishWalk.ca . Meet him along the way and donate to the Children's Wish Foundation.

Podcast: Play in new window | Download
Subscribe: Google Podcasts | RSS