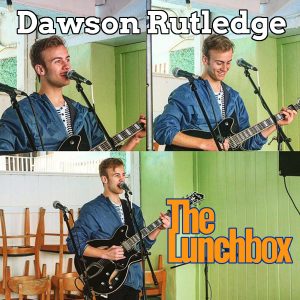 If we're lucky, we discover what really moves us at an early age, and then hold on with both hands.
My guest today is Dawson Rutledge, a young musician from BC currently visiting New Brunswick. His debut album, Today, Tonight, Tomorrow, came out earlier this year. The album was half-composed at high-school, but you'd hardly notice because the music feels years beyond that. He joins me today to talk about his passion for music, the support from family and teachers he received, and where music has taken him already.
We heard three tracks in this interview: Bullets and Bandages (from the album), Whispering Winds (live, not on the album) and Mysterious Woman (from the album).

Podcast: Play in new window | Download
Subscribe: Android | Google Podcasts | RSS