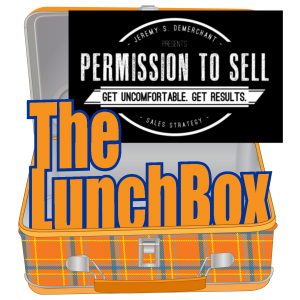 Do you know what you're selling?
Do you know what it's worth?
These might seem like obvious questions, but sometimes they are overlooked. My guest today is Jeremy Demerchant, a local Startup Sales Strategist. His company, "Permission To Sell", works with sales persons and companies to help them realize the answer to those two questions, as well as coaching interactions with customers. We talk about the role and attitude of sales, how to reform the image of sales, and what he does as a sales coach.
And if you're curious about what he does, he's offering a bonus download for CHSR listeners: www.PermissionToSell.com/CHSR .
Music today:

Podcast: Play in new window | Download
Subscribe: Google Podcasts | RSS