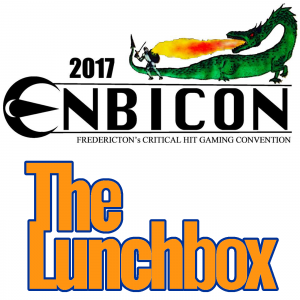 Games teach us so many things about who we are, how to get along with others, how to solve problems and think outside the box — as well as being perhaps the most engaging entertainment you can imagine, and a chance to be someone else for a while.
My guests today are Julian Christie, Marie Meade and Larry Holder, some of the organizers behind the upcoming 2017 edition of the Enbicon game convention and Capital Cosplay costuming event. This year's event will be held near the end of October, and promises to be bigger and better than ever! My guests talk about the new space, the games, and the additions to a great tradition.
Enbicon 2017 will be held at the Delta Fredericton on Woodstock Road on October 28th & 29th. For only $15, you can enjoy a very full weekend of every kind of gaming imaginable, and show off or learn about cosplay. See you there!
Save

Podcast: Play in new window | Download
Subscribe: Google Podcasts | RSS