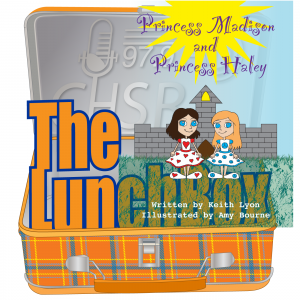 We all struggle with our own problems.
But there is hope.
There is help.
We can learn what we need to cope, and find the things which inspire us, which help us to see the world more clearly. In the case of my guest, Keith Lyon, it was writing. Keith struggled with mental illness, but through lots love and support from friends and family, and the assistance of professionals, he found a way through.
A big part of that recovery came through writing books, one of which is an illustrated children's book called "Princess Madison and Princess Haley". Keith stopped by along with friend (and CHSR host) Steve Dunnett of The Crazy Train, and we talked about his experienced, his struggle, his victory and his expression through his writing.

Podcast: Play in new window | Download
Subscribe: Google Podcasts | RSS