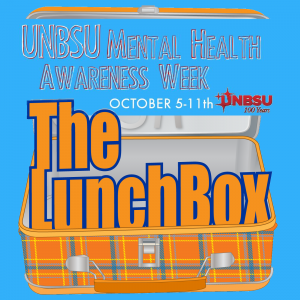 We all have tough times, at least once in our lives. It's important to remember that, and to seek help and company to overcome our difficulties, and to learn the skills needed to cope with life.
The UNB Student Union is hosting Mental Health Awareness Week on campus this week, with a variety of events aimed at helping students understanding their mental health better, and to help understand what others might be going through as well as reach out to them.
Lee Thomas, VP Internal of the UNB Student Union, stopped by today to talk about the events they are having and the importance that mental health plays in our lives.
You can find the full list of events here. St Thomas is also hosting events this week.

Podcast: Play in new window | Download
Subscribe: Android | Google Podcasts | RSS