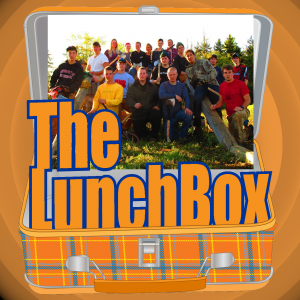 We are a country of trees.
They surround us; they have allowed us to build houses, mills, factories. They heat our homes and are a sturdy base for furniture. They are the substance of art, and celebration, and peace.
There is a special kind of person, however, who can chop a tree, saw a log, climb a pole and jigger a post in seconds flat.
I spoke to one such person today: Stewart Hillhouse is a student and proud UNB Woodsman. He — and a dozen-and-a-half others — are hosting the 49th annual UNB Woodsmen competition. Over 200 hundred lumberjacks and lumberjills from across the country and Northeastern US will be here to take on challenges of climbing, sawing, cutting, chainsawing and even burning wood in seconds flat. The event is on Saturday from 8am until 3pm, over by the Fredericton Exhibition Centre.
Listen as Stewart surprises me with the speed of the competitors, the practical (and impractical) nature of the woodsman's skills, and the national nature of our wooded land.

Podcast: Play in new window | Download
Subscribe: Google Podcasts | RSS