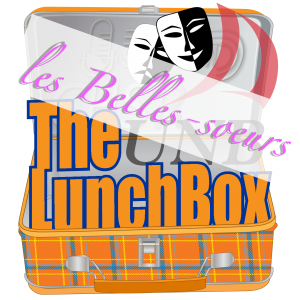 I love good theatre. It moves you in a way that a movie can't touch, engages you like a book made manifest. It transcends language and place, yet can be just as rooted in it.
Les Belles-soeurs is a celebrated French play by Quebec playwright Michel Tremblay. Theatre UNB, under the direction and leadership of Len Falkenstein, is staging the English translation of the play from October 28 to November 1 at the theatre in UNB's Memorial Hall, 8pm each night.
Len Falkenstein brought two of his actors, Kirsten Stackhouse (who plays Germaine Lauzon) and Dani Brun (who plays Marie-Ange Brouillette) to talk about the origins of this play, what it's like to have such a large cast, and the challenges which make this a fun comedy.

Podcast: Play in new window | Download
Subscribe: Google Podcasts | RSS