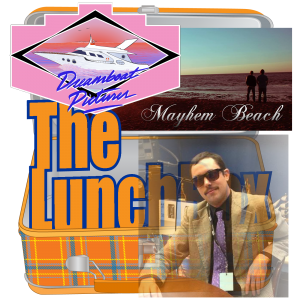 The world of films is the land of make believe.
At 20+ frames per second, we are shown the illusion of motion, tied to the accomplice of sound, and then transplanted into a story, sometimes for 5 minutes, sometimes for several hours.
Done well, and with the other willing accomplice — our own minds — the real world is replaced for a while, and we are treated to visions of other places, with stories that are not our own.
My guest today is like that: an illusion of reality, a story not my own, a suspension of disbelief, with reality as his message.
Toni DaRussio is a filmmaker. Of that, I am certain. The rest is..
Well, perhaps it is left to the imagination.
We talked about the making of his production company, (Dreamboat Pictures), his latest film (Mayhem Beach), featured at the Silver Wave Film Festival, and his vision of what making movies could be.

Podcast: Play in new window | Download
Subscribe: Google Podcasts | RSS