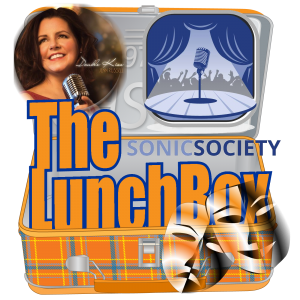 I have always loved stories, whether they are in a book, spoken aloud, acted on stage or screened on TV or the movies. One of my favourite ways to experience them is acted in audio form, what is often called audio drama. This past Thursday was World Audio Drama Day, an expansion of the National Audio Drama Day, both set on the anniversary of one of the most celebrated — and infamous — audio drama presentations of all time, Orsen Welles' production of The War of the Worlds, originally written by HG Wells.
I spoke to Jack Ward, one of the people trying to boost the signal on the world acknowledgement of audio drama. Jack is the host of The Sonic Society, a renowned audio drama radio anthology produced for sibling-station CKDU in Halifax for the past 10 years. He's also an actor, writer, and producer of audio drama, and someone for whom I have tonnes of respect. We talk about his history with the form, what it means to him, and chat about some of our favourites.
And Erin "Bondo" Bond (host of the M-F 4pm music show Homemade Jams) had the chance to chat with Jenn Russell. Jenn is playing this weekend at TNB's Maritime Fusion Fundraising Gala with her enormous group. They discuss the growth of old-fashioned jazz in the province and Jenn's love of the music.

Podcast: Play in new window | Download
Subscribe: Google Podcasts | RSS