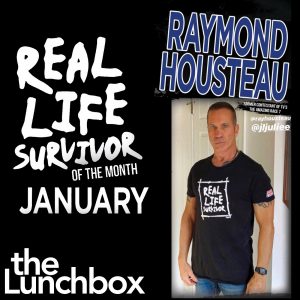 For January, Julie Comeau and Mark spoke to Raymond Housteau, who lived a very healthy life, but nonetheless died of a heart attack for between five and eight minutes.
With considerable luck, Raymond survived the heart attack, and has worked hard since to fully recover and continue to outlive his genetic tendency for the severe illness.
Each month, RealLifeSurvivor profiles a person who has gone through trauma and difficulty and emerged on the other side stronger and with a fuller appreciation of life.

Podcast: Play in new window | Download
Subscribe: Android | Google Podcasts | RSS | More