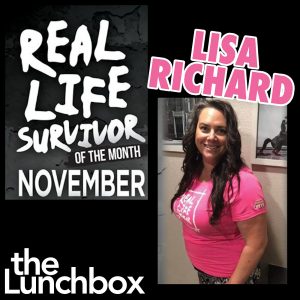 Each month, RealLifeSurvivor profiles a person who has gone through trauma and difficulty and emerged on the other side stronger and with a fuller appreciation of life.
For November, Julie Comeau spoke to Lisa Richard, a Canadian sing-songwriter. A weekend trip home changed Lisa's life forever when the danger all-to-familiar to New Brunswickers appeared: a moose. The immediate care she received from a stranger changed both of their lives, and inspired them both to find ways to help others.
Lisa Richard has released the song Uniforms as part of her mission to thank the people who helped her and many others along the way. She will be in Fredericton for the upcoming New Brunswick Country Showcase on December 7.

Podcast: Play in new window | Download
Subscribe: Android | Google Podcasts | RSS | More