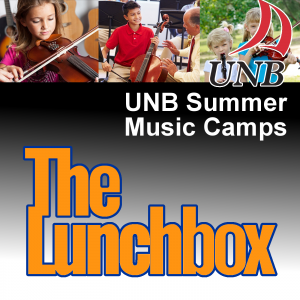 It is said that there is a rhythm to life, and life to rhthym..
My guest today is Brittney Plourde with the UNB Summer Music Camps. We discuss the upcoming camps available in mid-July for kids of all ages, from 3 to 17, including the return of the successful new Songwriter's Camp and the brand-new Electronic Music Camp.
The deadline for registration for the summer camps is July 1, so make sure your kids are signed up!

Podcast: Play in new window | Download
Subscribe: Android | Google Podcasts | RSS