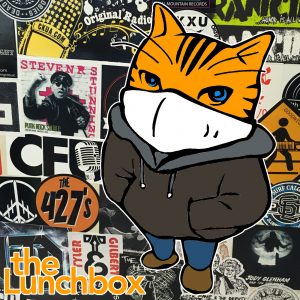 Happening (virtually) Around Town:
Make Some Noise from Home for Essential Workers! Saturday, April 4th at 7pm


http://www.fredericton.ca/en/news/city-hall/make-some-noise-from-home-for-essential-workers

Spearhead Theatre presents theatre: Sunday Service live-streamed performance of Eugene O'Neill's "Thirst", 

Sunday, April 5th at 6pm

Living Rooms: A Facebook Live Festival, Sunday, April 5 at 4pm
Roots & Soul Music Promotions will have ten acts performing for 30 to 45 minutes each on the Roots & Soul Music Promotions, Grimross Brewing Co., and The Capital Complex Facebook pages
This Sunday: Mark Currie, Ethan Ash, Terra Spencer, Adam John Guidry, Dan Walsh, Katey Brooks, Black Suit Devil, Rory Taillon, Colin Fowlie, Sarah Smith
COVID-19 Update:
The province announced ten new cases of COVID-19, bringing the total to 91. Twenty-two people have since recovered from the virus.
New Brunswick's all-party committee has added some new rules to the province's prolonged state of emergency, including making it illegal to knowingly go within two metres of someone who doesn't live or work with you.
More than 50,000 New Brunswickers have applied for the province's one time $900 benefit.
Education minister Dominic Cardy announced schools would remain closed for the rest of the term.
St. Thomas University has approved a pass/fail grading system for students dealing with more stress than usual.
We hear from a new mom in Saint John about how she's coping with the threat of COVID-19 while caring for a newborn.
Featured Interview: Heather Rankin

Podcast: Play in new window | Download
Subscribe: Android | Google Podcasts | RSS