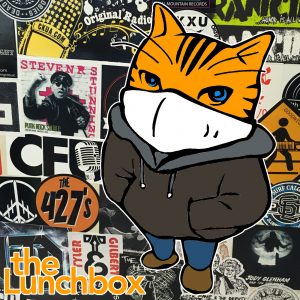 On today's show:
CHSR will be offering free advertising to local businesses in the Fredericton area that have been negatively impacted by the current pandemic.

To participate, send a message including the name of the business and what services are available during the social distancing era to

advertising [at] chsrfm [dot] ca

.

Out of the Cold Shelter needs towels.

There is an URGENT and IMMEDIATE need for towels at the

Out of The Cold Shelter in Fredericton

. Since moving its operations from Brunswick Street to the Fredericton High School the number of homeless guests has more than doubled. The supply of 30+ towels brought to FHS from the Shelter is grossly inadequate for the 60+ guests.





If you have any "usable" towels you are willing to donate please place them in a plastic bag and drop them off OUTSIDE the front doors of the Oromocto Baptist Church. They will be picked up daily, laundered and cycled into the rotations at FHS.





The greatest need is bath towels but hand towels and face cloths would also be put to good use.

Interview: Richard Hornsby, on Remembering the Great War Through Music (2016)
Interview: Lois Macdonald-Laden, Felt Artist, recorded at the Odell Park Lodge (2019)
COVID-19 update:
The province announced no new cases of COVID-19 yesterday afternoon, leaving the total number of cases at 118. 

102 people have recovered from the virus, leaving 16 active cases. 

Dr. Jennifer Russell announced public health is launching an online tool for residents to find their own test results instead of waiting for a call from public health. 

The federal and provincial governments announced more support for community organizations and non-profits. 

Fredericton Chamber of Commerce has released the application form for their scholarship. The deadline is May 29th at 4:00 PM.

Podcast: Play in new window | Download
Subscribe: Android | Google Podcasts | RSS