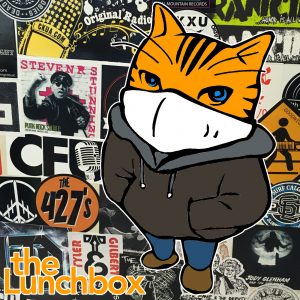 On today's show:
Celebrate Shakespeare's Birthday!
Celebrate the English Language today!
Read a book tonight for World Book Night!
Stronger Together / Tous Ensemble benefit concert simulcast! This Sunday at 6:30pm, we'll be joining broadcasters across the country in solidarity to support the front-line workers during this pandemic, as well as raising money for food banks. The program will feature musicians, athletes, celebrities, activists — even an astronaut!
The UNB Art Centre's Leisure Learning Courses Go Online


Social distancing doesn't have to mean the end of learning together. Try our fun, educational and creative Leisure Learning courses – offered conveniently online.





For a complete listing go to our website. You can find us on the UNB website under the College of Extended Learning at 

https://www.unb.ca/cel/enrichment/leisure-learning/online/index.html

.

What's Playing Online This Week from The Playhouse April 23-28
For more information, or to check for updates, please visit The Playhouse website.

April 23 at 2pm: The National Theatre's production of Shakespeare's Twelfth Night  

April 24 at 2pm: Andrew Lloyd Webber's Love Never Dies  

April 25 at 7:30pm: Tomato/Tomato  

April 26: Season 2 of God Reads the Bible with comedian Mike Delamont from God is a Scottish Drag Queen  

April 27 at 5pm: Lisa Muswagon shares a children's story about Wapoose (Rabbit) and her journey  

April 28: New York City Ballet performs George Balanchine's Apollo

Stratford Festival Presents Filmed Plays
The Stratford Festival is one of Canada's longest-running and largest theatre festivals. Since they can't bring people in to their theatres yet this year, they are showing a dozen of their favourite Shakespeare films in a series they are calling Stratfest@Home.
Imagining the Green New Deal, Thursday, April 23 at 8pm
Join the Council of Canadians Fredericton Chapter in imagining a Green New Deal. In this session we will look at a few bold proposals for real transformations in our response to COVID-19, and in our public services.

REGISTER FOR THE WEBINAR HERE

: 

https://zoom.us/webinar/register/WN_NP579OgBTBOHEkR1KQn4aA

Living Rooms Concert Series, April 26
This week, featuring:
#ExploreFrederictonLater


There will be brighter days ahead but for now stay home and stay healthy. We invite you to support Fredericton businesses online.





They encourage you to post pictures of what you're looking forward to getting back to in Fredericton . Post on Instagram, tag

fredtourism

and use the hashtag #ExploreFrederictonLater.

TNB Continues to Collect Stories for Dear Rona
Dear Rona – Letters from Lockdown is a new collaborative project from TNB inspired by our current state of affairs. The idea is simple: send us a letter telling us about your experience living in lockdown.To contribute your voice to this project, please send a letter, a postcard, an email or an audio recording to the addresses below. Submissions may be any length.

Theatre New Brunswick, 55 Whiting Road, Fredericton, NB, E3B 5Y5
dearrona [at] tnb [dot] nb [dot] ca

Today is the last day to contribute your play for the NotaBle Acts Play Competition!
Visit nbacts.com for full details.
Positive Songs for Pandemics: Rose Cousins, The Return (Love Comes Back)
Interview: John Muirhead (2019)
COVID-19 Update:
The province announced no new cases of COVID-19 yesterday afternoon, leaving the total number of cases at 118. 

104 people have recovered from the virus, leaving 14 active cases. 

Premier Higgs announced the government is purchasing iPads for New Brunswick nursing homes to stay connected with family and friends. 

The federal government unveiled new support for post-secondary students, the summer jobs program and young volunteers. 

The RCMP is asking Canadians from coast to coast to wear red on Friday, April 24, to only the lives lost in Nova Scotia over the past weekend. A memorial service will air at 7 p.m. that day on CBC radio, TV, online and Gem.

Podcast: Play in new window | Download
Subscribe: Android | Google Podcasts | RSS