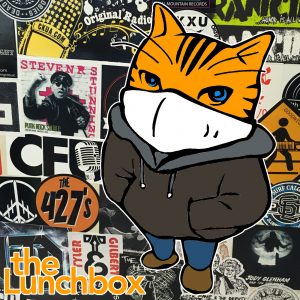 On today's show:
City of Fredericton Cancels Canada Day Celebrations
The Fredericton Canada Day Committee is disappointed to announce that as a result of the current Covid-19 pandemic they will not be hosting Canada Day Celebrations in the city this year. This includes musical entertainment, family activities and the fireworks display.

The committee is exploring ways of hosting some non-traditional celebrations that might present a way to support this sector and provide some entertainment for the community.

Today is Superhero Day — so celebrate the superheroes inside all of us, and the people doing extraordinary things to help us all right now.
Today is Pay It Forward Day — so consider how you can help the people who come after you, rewarding the universe for someone helping you in the past.
Today is Clean Comedy Day — so we're celebrating with sketches from CHSR's own Wasted Tape and Canada's own Bob & Doug Mackenzie.
Interview: David Alston, Entrepreneur (2015) – we need innovation more than ever, so here are a few words from someone well-recognized as a generator of business
Bondo Picked Tampa's Hot Minute in 2018
COVID-19 Update:
The province announced no new cases of COVID-19 for the ninth day in a row yesterday.
This announcement leaves the total number of cases at 118.
112 people have recovered from the virus, leaving six active cases.
Dr. Jennifer Russell reminded New Brunswickers not to disobey the rules by public health. If residents cannot follow the set guidelines, tighter restrictions will be put back in place.
Canada Day celebrations in Fredericton have been officially cancelled, according to organizers. Its committee will look into other ways to support sectors like music and food vendors.
Parliament will meet virtually this afternoon and in person tomorrow to push for emergency student benefits to be pushed forward.
Dr. Theresa Tam said with the longer days and warmer weather, Canadian's are getting antsy like "a child asking 'are we there yet?'" She said we have to wait a little while longer before things return to the new normal.

Podcast: Play in new window | Download
Subscribe: Android | Google Podcasts | RSS