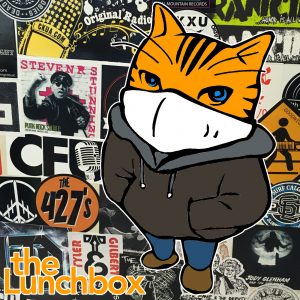 On today's show:
It's Petite and Proud Day! Let's celebrate the great variety of human beings.
Celebrate Firefighters' Day by thanking the men and women who enter dangerous situations to help protect people, property and safety.
Oranges, sugar, water, heat and time: make your own for Candied Orange Peel Day.
Haven't gotten your bike out yet? Well, you should: it's Bike Month after all.
And, of course, we celebrate one of the most widely celebrated and inspiring science fiction series of all time: it's Star Wars Day!

Listen to the end of the show for Mos Eisley Rap Show from Nova Scotia's Wordburglar, and a silly little skit created by yours truly: A Geek Prayer.

We revisit Bondo's Pick from 2018 of Rae Spoon's Undertow.
Today's interview is with Tracy Austin, one of the FAA artists-in-residence from 2019 who works with Miniature Doll Sculptures.
COVID-19 update:
The province announced no new cases of COVID-19 for the fifteenth day in a row yesterday.

This announcement leaves the total number of cases at 118, all of whom have recovered. 

New Brunswick is the first province with a 100 per cent recovery rate. 

Dr. Jennifer Russell said this fight is far from over and as long as there are cases in other provinces, New Brunswick will have to stay vigilant. 

The Prime Minister said the government is investing $240 million in providing health care online, including mental health services. 

The federal government is also increasing the Canada Child Benefit by $300 per child. 

Health Canada is recalling Canadian-made rapid COVID-19 test kits after issues were discovered with the sample swabs.

Podcast: Play in new window | Download
Subscribe: Google Podcasts | RSS