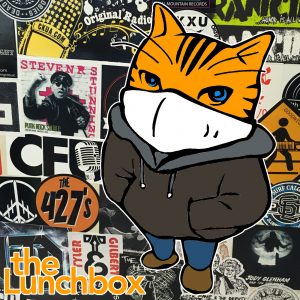 On today's show:
Just because school is out, don't forget to celebrate Teacher Appreciation Day. Don't buy them an apple, just tell them you miss them.
Political artists are my chosen sub-sector to highlight on Cartoonists' Day.
Feeling a little cooped up inside? Got a backyard with a building? It's Hug A Shed And Take A Selfie Day. (No, I'm not sure why.)
Celebrate augmentative health care and give thanks on International Midwives' Day.
And, of course, it's either Cinco de Mayo or Revenge of the Fifth Day, depending on which fandoms you support..
Interview: Richie Young came by the studio with Glen Love in 2018 to share some music.
Bondo Picked Zuffalo's song Saskatchewan to share in 2018.
I chose to add a little sunshine to the day with Manitoba Hal's Hope of a Brighter Day at the end of the show.
COVID-19 update:
The province announced no new cases of COVID-19 for the fifteenth day in a row yesterday.

This announcement leaves the total number of cases at 118, all of whom have recovered. 

New Brunswick is the first province with a 100 per cent recovery rate. 

Dr. Jennifer Russell said the province has reached a major milestone that other jurisdictions have not been able to reach yet. She said as we go into the next stages of recovery, we must not let out guard down. 

Premier Higgs announced the province launched JobMatchNB yesterday afternoon for employers and job seekers to start filling work positions in order to keep New Brunswick's economy afloat. 

The Greater Moncton Airport has issued a warning to anyone who travelled on WestJet flight 3456 from Toronto to Moncton saying someone on that flight tested positive for COVID-19. Passengers are asked to self-isolate for 14 days and call Telecare 811 if they develop symptoms.

Podcast: Play in new window | Download
Subscribe: Google Podcasts | RSS