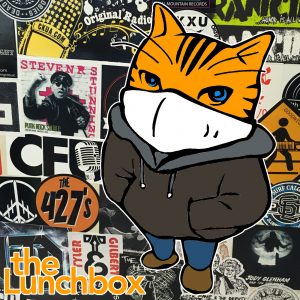 On today's show:
It's No Diet Day! … aren't they all, right now?
Since they are now at least one business that is open, perhaps we could actually celebrate Golf Day.
Bondo Picked sweetgoose64's eco-malt  in 2018.
One day late for Cartoonist's Day but no less meaningful, I brought out an interview with Michael de Adder from 2014 to talk about his book of cartoons, You Might Be From New Brunswick If..
Back in 2015, Made Them Lions joined me in the studio talk about their music!
COVID-19 update:
The province announced one new case of COVID-19 yesterday afternoon. 

This announcement brings New Brunswick's total number of cases to 119.

Dr. Jennifer Russell told residents this is not a sign of failure. It is rather a sign of success in the province's testing strategy. 

She said the province has been prepared for more cases to happen and will use resources to limit larger outbreaks. 

Education minister Dominic Cardy said he will provide students with a "world-class education system" by ensuring New Brunswick youth have access to proper technology and internet. 

Cardy is expected to make the announcement this afternoon. 

Prime Minister Trudeau announced Ottawa will invest $252 million to help the farming and other food sectors. 

This includes a new Surplus Food Purchase Program that will purchase overflowing food from suppliers and distribute them where needed.

Podcast: Play in new window | Download
Subscribe: Google Podcasts | RSS