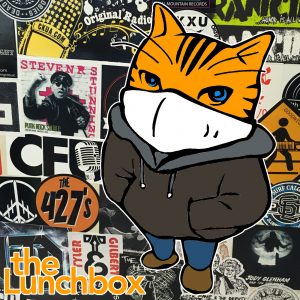 On today's show:
Today is Eat Your Vegetables Day. Why? Because if you do, you won't feel so bad celebrating both Cherry Tart Day and Apple Strudel Day later.
It's also Garbage Man Day. Er.. Garbage People Day? Just remember: there's someone who has to deal with your garbage, which is bad enough; so be tidy and considerate.
The Muriel McQueen Fergusson Foundation Announced its 27th Award Recipient: Dr. Judith Wuest. Congratulations for all the hard work you've done!
There will be a Panel on Wednesday night at 7pm over Zoom on Housing in the Time of Coronavirus. "COVID-19 has further exposed the precarious nature of housing for people in New Brunswick, across Canada and the world. Big business, small business and homeowners have received federal government relief, but what about tenants? The Canadian Emergency Response Benefit (CERB) for people made unemployed due to COVID-19 is not enough to cover the rent of many people. With provinces largely responsible for housing, what can New Brunswick, a province considered to have the worst tenant rights of any Canadian province, with no tenants' association, do to counter the powerful landlord lobby that threatens to make more people homeless? Although the New Brunswick government had imposed a moratorium on evictions for tenants who could not pay their rent because of COVID-19, the government lifted that moratorium on May 31". With panelists Martine August (an Assistant Professor in the School of Planning at the University of Waterloo), Asaf Rashid (a lawyer and long-time community and union organizer), and Aditya Rao (a lawyer, renter and new tenant in Fredericton). It will be moderated by Kristi Allain (Canada Research Chair in Physical Culture and Social Life), and Matthew Hayes (Canada Research Chair in Global and International Studies). Co-organized by the NB Media Co-op. See the Facebook event page for full connection information.
Today's release of the UNB Art Centre's Design Works Wednesdays — Create at Home Series is Flower Fairies.
Enbicon 2020 is Fredericton's own local tabletop gaming convention, and this year, it is going virtual! All games will be a combination of online tools, such as Discord and Roll20.  The call for GMs to register their games has gone up. Player registration will follow later.
This week's Roots & Soul Artist Takeover on Thursday night will feature Keegan Dobbelsteyn (7pm), Mark Currie (8pm) and Marie Hamilton (9pm).
Colin Fowlie will be performing 2 sets LIVE and IN PERSON at The Tipsy Muse Café this Friday! Limited tickets are available in bundles of 2 or 4 (to accommodate best occupancy with social distancing). Doors will open at 6:45pm, with the show kicking off at 7pm. 

See the Facebook event for more details.

Because of technical problems yesterday, the full interview with David Perley and Imelda Perley that I did in 2015 was cut off, so I'm reproducing it here. I spoke to them about the inaugural MWC Powwow held that year.
And also from 2015, I spoke to Alex and Barry of Imaginary Circumstances Theatre Company about building a company and being enthusiastic about theatre.
News:
The province announced three new cases of COVID-19 yesterday.

A provincial house committee has voted in favour to remove a clause from Education Minister Dominic Cardy's proposed vaccine legislation.

While New Brunswickers beat the heat next month, J.D. Irving crews will break new ground in Doaktown as its sawmills division prepares to expand.

Codiac RCMP is asking for the public's help in locating a 16-year-old boy from Moncton.

The federal government is expanding CERB cheques for another two months.

And scientists in the UK have discovered a cheap steroid drug is an effective treatment for certain COVID-19 patients.

Podcast: Play in new window | Download
Subscribe: Android | Google Podcasts | RSS