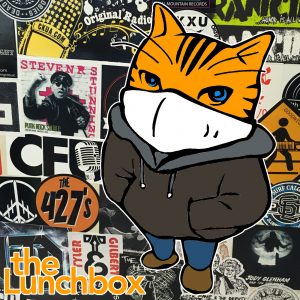 On this episode:
While it was International Picnic Day and Go Fishing Day, it was clearly a day for avoiding the outside altogether. Good news! You can celebrate International Sushi Day.
It was also International Panic Day, but with everything that's already going on, we can probably skip that one and focus on being more calm.
Do you remember what time of year it is? You can be forgiven for forgetting, but normally around now we'd be considering some wonderful gatherings like the Cultural Expressions Festival. Well, good news: they have gone online with the festival, and are extended from June 18 to July 1. I sat down with Gerry Brom of the CEF in 2017 to talk about the festival. In that year, they were aligning with the Canada 150 celebrations, and decided to celebrate all cultures together. Normally, they choose a specific culture to highlight, and for 2020 they have chosen Latin American culture. So, join in, celebrate the multicultural diversity our country has. Visit their website for more information.
Solo Chicken Productions has a track record of supporting diverse theatre, and I revisited my interview with Lisa Ann Ross about A Record of Us in 2016. This year, SCP is once again supporting the Plain Site Theatre Festival. The festival's final form is likely to be digital this year, but they are accepting submissions immediately for LGBTQIA2+ plays to produce as readings and discuss in workshops this fall, and be full productions in 2021. The deadline for submissions is August 1, 2020.
News:
New Brunswick Public Health confirmed one new case of COVID-19 in Campbellton's zone five region yesterday afternoon.

A legislative committee is going forward with a proposal making vaccinations mandatory for children in public schools. 

A 68-year-old woman from Miramichi is dead after a two-vehicle collision in Glenwood.

The death of a 42-year-old man from Ontario has been ruled as an accident, according to Codiac RCMP.

The City of Fredericton will revitalize and replenish the tree canopy and green space at the government house grounds.

Public Health says residents should remain cautious if they work outside in the hotter weather.

And Federal NDP leader Jagmeet Singh has come under fire after calling Bloc Quebecois MP Alain Therrien a racist.

Podcast: Play in new window | Download
Subscribe: Google Podcasts | RSS