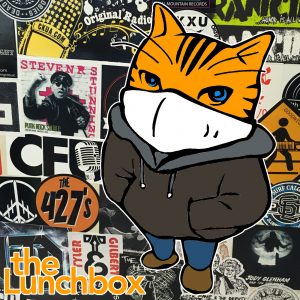 On today's show:
It's Air Conditioning Appreciation Day. … I really think they should make it the whole month.
Remember that the Boyce Farmer's Market is open again in it's Phase 1, and the Food Market At The Ex is now open Fridays, Saturdays and Sundays and growing.
The Saint John String Quartet will be playing at The Tipsy Muse Cafe this Saturday night! All the normal social distancing rules apply, so tickets are sold in bundles of 2, 3 or 4. The Saint John String Quartet have worked together for more than 30 years. During this time the Saint John String Quartet has toured Canada, the United States, Europe, Japan, Hong Kong and China. In 2008 the SJSQ received New Brunswick Day Merit Award. The Quartet performs in a regular chamber music series in Saint John, Moncton and Fredericton, and as core members of Symphony New Brunswick. As musicians-in-residence at UNB Saint John, they perform a lunchtime series and provide workshops for the community. As teachers, they mentor countless students privately and are long time faculty with the New Brunswick Youth Orchestra. 
Time to get to the drive-in! The Delta Drive-in features "School of Rock" this weekend! This Friday and Saturday from 7:30pm each night. *TICKETS MUST BE PURCHASED TOGETHER FOR EVERYONE IN VEHICLE*Snag one of the 58 parking spots at Fredericton's newest drive-in dinner theatre, where you'll be treated to dinner by Stmr.36 BBQ and Social and a movie under the stars. Tickets include drive-in-dinner and a movie, $25 per adult and $15 per child.To comply with social distancing, we currently have 58 parking spots available per showing. The Drive-In will run every weekend this summer, with all tickets sold via Eventbrite in advance.

730PM Gates Open – *Tickets must be printed and given to gate attendant to enter* – Dinner is delivered 30 min after parked

8:30PM- Grab your Starbucks and movie treats at The Grove Cafe located in hotel lobby

915PM (Dusk)- Movie starts

*If hotel management decides to cancel the Drive-in, ticket holders will be notified and refunds will be issued immediately via Eventbrite*

*No individual refunds unless Drive-In date is cancelled by management*

TICKETS:

July 3: https://bit.ly/3d9j5JB
July 4: https://bit.ly/30OjuPh

Today, I'm looking back at 2015. I spoke to Dr Gregory Hemming about Local Prosperity and finding ways for sustainability in our backyard. I also spoke to Sarah Beth Shiplett about improvisation and a show in 2015 with Joel Leblanc.
News Update:
A new management plan for Shediac Bay Watershed is expected to be completed by the province's technical working group this year.

The police officer who shot and killed an Indigenous woman in Edmundston last month is back on the job.

As travellers make their way through traffic to other Atlantic provinces, the New Brunswick RCMP is asking people to drive more carefully.

Moosehead Breweries in Saint John is saying goodbye to its advertising on Facebook and Instagram this month.

The Maritime Junior hockey league announced yesterday its 12 member teams are preparing to hit the ice again this fall.

And a man has been arrested after an incident at Rideau Hall in Ottawa yesterday morning.

Podcast: Play in new window | Download
Subscribe: Google Podcasts | RSS