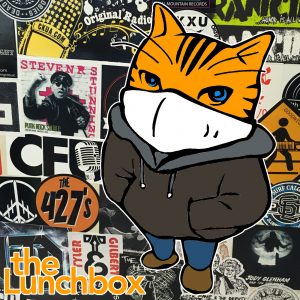 On today's show:
Today is a day to calmly rethink things, with candy! That's what comes to mind when you combine Math 2.0 Day, SCUD Day (Savour the Comic, Unplug the Drama) and Chocolate With Almonds Day…
The Mellow Yellow Concert Series at The Tipsy Muse Cafe continues to expand! This week, we've got Mike Biggar on Friday night at 7pm and Connor Fox on Saturday night at 7pm. Remember that tickets are $15, but they must be bought in bundles of 2-4, and social distancing will be in effect.
Certified returns to Dolan's Pub this Thursday, Friday and Saturday nights at 10pm.
Peter Hansen and Andrew Kenney will be playing at Charlotte Street Arts Centre at 7pm on Thursday night. Tickets are $15 at the door and limited, so arrive early!
Today, we look back to 2015 when I talked to Sarah Beth Shiplett about an unusual performance called Hyperflute, and Chris Waddell filled in for me to talk to Thomas Morgan James about TNB's production of You Play Beautifully. I also snuck in a song by Eyeswide called My Songs, to (belatedly) celebrate his birthday.
News update:
It has now been two weeks since New Brunswick Public Health reported a new case of COVID-19.

The province opened a new 13 km road to the Fundy Trail Parkway from Sussex and unveiled the Walton Glen Gorge Observation Deck.

A Moncton woman will not have to face charges after administering oxytocin to mothers in labour without consent.

The RCMP in Oromocto is investigating after several community mailboxes were destroyed in Gagetown late last week.

Oromocto RCMP is also investigating the disappearance of a girl from Moncton.

Downtown Fredericton is looking brighter after city crews painted the pride sidewalk in front of city hall late last week.

And after announcing his bid to enter the presidential race, rapper Kanye West supposedly told Forbes he lost confidence in President Donald Trump. 

Podcast: Play in new window | Download
Subscribe: Android | Google Podcasts | RSS