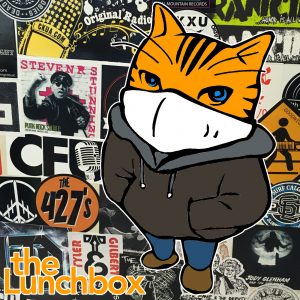 The LOn today's show:
Can it be a coincidence that today is both French Fries Day and Beef Tallow Day? I'm suspicious.. and hungry.
It's International Rock Day, and while I could have looked up whether it's about rolling rocks gathering no moss, or rock 'n' roll, I still feel like it is still appropriate either way.
We could all use a good laugh, so remember that while the first night of the The Cap Comedy Night is sold out, a second night on Thursday still has tickets! 

Headlined by Jimmy MacKinley, hosted by Matt Richardson. 

With Paul Lewis, Anthony Bryan, and Maggie Estey. 

Tickets:

https://bit.ly/CapComedy2

The Delta Drive-In this week is celebrating Christmas in July: "National Lampoon's Christmas Vacation" on July 17 and July 18. I wonder if they will have turkey and eggnog at the restaurant?
This week, we look back at the 2016 TNB production of Marion Bridge with Thomas Morgan Jones, and a 2015 interview about a still-current issue of Fossil Free UNB. I also bust out a little meloncholy Del Bel, not entirely not because it mentions cold weather…
News update:
Yesterday marked three days in a row since New Brunswick Public Health reported a new case of COVID-19.

With more travellers entering New Brunswick each day, the province wants to help drivers by speeding things up at the border.

As all Service New Brunswick offices reopen this morning, customers are being warned they may experience longer lines and wait times.

Tracadie RCMP is warning residents about e-transfer scams on the Acadian Peninsula.

An Oromocto man has been charged in connection with the death of 29-year-old Justin Finnemore back in May.

Fredericton artist Katrina Slade hopes her temporary public art installation near city hall will inspire kindness.

David's tea announced it will close 82 Canadian stores and all of its American stores.

And biology experts believe COVID-19 might not transmit onto surfaces as easily we thought.

Podcast: Play in new window | Download
Subscribe: Google Podcasts | RSS