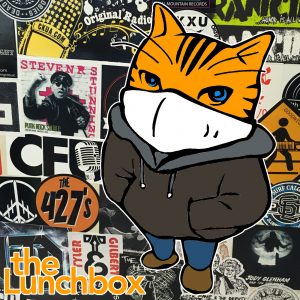 On today's show:
My sincere apologies. With my world in flux (like most), I've lost track of my typical research patterns for events, and completely spaced on this week being Pride Week. I've added this week's events to the calendar, and wish all the best love and support to LGBTQII2+ folks!
It's Tapioca Pudding Day. Life doesn't always need to be complicated.
Speaking of Pride Week, tonight at 7pm you can join the Queer Heritage Initiative of New Brunswick for an evening of education with Karen Pearlston and Veronica Moonstream WolfEagle. Connect on Zoom or watch on Facebook live!
Don't forget that tonight and Thursday night are two nights of Comedy at The Cap with Jimmy MacKinley and guests. Tonight's show is already sold out, but you might get lucky for the second show they added on Thursday.
On Thursday night at 6pm, attend an Open Panel and Discussion on Trans At Work with Indigo Komiwonuhke Poirier and Corey Hunter. 

See the Facebook event for more details.

Don't forget that it's Christmas in July! Visit the Delta Drive-In this week to see "National Lampoon's Christmas Vacation" on July 17 and July 18).
Shameless are set to take the stage at Dolan's Pub on Thursday, Friday and Saturday night.
On Friday afternoon, take in great food outdoors with Fredericton Al Fresco and catch Peter Hicks (of Sleepy Driver)! Tune in on Thursday's show for a chat with Peter about the new collaborative album, Northeastern Chorus!
Tortoise, The Hare & The Millionaire had to miss the last time they were up to play, but they are back this Friday at 7pm at The Tipsy Muse Café for the Mellow Yellow Concert Series. 

See the Facebook event for more details.

Even more music on the show today, as we revisit an interview from 2016 with David in the Dark's Kevin Belyea, and hear a couple of tracks from 2016's Fire.
And let's look at Fredericton from the lens of old cameras! I spoke to Josh Green of the Provincial Archives of New Brunswick in 2018 about a series of photographs he was exhibiting.
News update:
After a four day streak, New Brunswick Public Health reported one new case of COVID-19 yesterday afternoon.

A bill that would teach Indigenous languages in New Brunswick schools received full support in the legislature.

The province's public safety department says there has been a significant improvement in wait times at the border.

Neguac RCMP is asking for the public's help in locating a missing girl from Bartibog Bridge near Miramichi.

Caraquet RCMP is asking for the public's help with an investigation after finding a stolen vehicle in a stream in Anse-Bleue.

A Moncton-based amusement park company has the green light from the province to operate fairs this summer despite COVID-19.

Mount Allison University students who live outside of the Atlantic bubble will have to move to Sackville earlier than most years.

And a new tourism initiative is encouraging New Brunswickers to plan a staycation this summer.

Podcast: Play in new window | Download
Subscribe: Google Podcasts | RSS