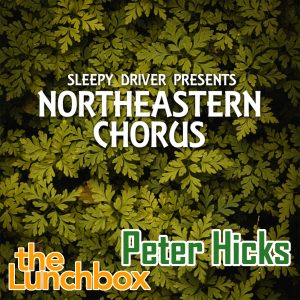 On today's show:
It's Fresh Spinach Day, so… spindip for the win? It's also Corn Fritters Day, so you now have a combo to enjoy!
Today is also World Snake Day and Guinea Pig Appreciation Day… but I don't recommend mixing them together..
On Thursday night at 6pm, attend an Open Panel and Discussion on Trans At Work with Indigo Komiwonuhke Poirier and Corey Hunter. See the Facebook event for more details.
Don't forget that it's Christmas in July! Visit the Delta Drive-In this week to see "National Lampoon's Christmas Vacation" on July 17 and July 18).
Shameless are set to take the stage at Dolan's Pub on Thursday, Friday and Saturday night.
On Friday afternoon, take in great food outdoors with Fredericton Al Fresco and catch Peter Hicks (of Sleepy Driver)!
Tortoise, The Hare & The Millionaire had to miss the last time they were up to play, but they are back this Friday at 7pm at The Tipsy Muse Café for the Mellow Yellow Concert Series. See the Facebook event for more details.
Today's chat is with Peter Hicks of Sleepy Driver. They are releasing a brand-new album of collaborations with several of their friends on July 17 called Sleepy Driver presents Northeastern Chorus. I talked to Peter about creation and releasing music in the time of pandemic, and the group of people that came together to make this release. You can find Peter on the stage at Fredericton Al Fresco on Friday, too! To give you a taste of the album, I've included four songs from it: Where To Start and Come Around Lover written by Peter, as well as Every Single Day and Long Way Around written by Juanita Bourque, who sings on many of the songs.
And Lainie B from Monday night's B Street presents another episode of Positive Songs For Pandemics. This week, she brings in a track by Tim Baker to give us all a little boost.
News update:
New Brunswick Public Health reported one new case of COVID-19 yesterday afternoon.

New Brunswick MLA's might be strapped when it comes to requesting more money for their ridings from the province.

Since the Atlantic travel bubble began, residents are getting cozy with neighbouring provinces, and Premier Blaine Higgs wants to add one more to the bunch.

A Canada-wide arrest has been issued for a man from Saint John after being charged with second-degree murder.

Further charges have been laid in connection with the homicide of 29-year-old Justin Finnemore in may of this year.

A new poll from Ipsos Reid found 79 per cent of Canadians support municipalities making face masks mandatory in public spaces.

Fuel prices are up again this week after The Energy and Utilities Board reset at midnight last night.

And Fredericton may look different this fall, with many university students staying home to complete courses.

Podcast: Play in new window | Download
Subscribe: Google Podcasts | RSS