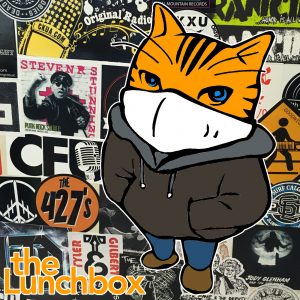 On today's show:
Time to contact your relatives (at a distance): it's Cousins Day today and Parents' Day as well as Aunt and Uncle Day on Sunday!
Lots of music this weekend:

Halifax Pier will be playing on the stage at Dolan's Pub on tonight and Saturday at 10pm.
Pallmer will be at The Tipsy Muse Café on Friday night at 7pm.
Maniac Mansion will be streaming shows by Mangler (Friday) and Which Witch Is Which (Saturday) at 9:30pm each night.
This Sunday, we get another Bluegrass Brunch at the Cap with The Montgomery Street Band, with treats provided by The Tipsy Muse Café, starting at 11am.
Living Roots has announced a shorter-but-intense August Series on August 13, 14, 15 and 16.

East Coast Amusements will be opening again for a second weekend starting on August 23. So, ride the rides!
NotaBle Acts is set to provide you with a brand new live theatre season!

Taking It To The Streets – Five 10-minute players – July 23, 25, 29, 31 – 7pm – Barracks Square
Space Girl – Featured Play – July 24, 26, August 1 – 7:30pm – online
Bluebirds – Featured Reading – July 26 – 2pm – online
One Act Plays 1 – Myrtle // Samantics // Every Apple in the Orchard – July 26 – 2pm – Open Space Theatre
One Act Plays 2 – Out of Water // The Kelpie – July 30 – 7:30pm – Open Space Theatre
One Act Plays 3 – Wrack and Ruin // Everything Is Here – August 1 – 2pm – Open Space Theatre

I've had the privilege of talking to a lot of people who are smart and educated and talented, so I reached back to 2018 to bring you my interviews with Sylvia D. Hamilton (filmmaker, writer and artist) and Hannah, Robbie and Kat of (Next Folding Theatre Company) before they staged their own original creation, Songs of the Seer.
And I had a little thought to share today: "Think Before Gathering"
News update:
There were no new cases of COVID-19 reported in New Brunswick yesterday afternoon.

As the New Brunswick government helps subsidize laptops for high school students, the way children travel to school may change this fall.

A new survey from Narrative Research shows one-third of New Brunswickers are skeptical about receiving a COVID-19 vaccine when it's available.

The search for 20-year-old Tyler Gamblin is over after Woodstock RCMP brought him into custody yesterday afternoon.

A Moncton man is facing 22 charges after he was arrested for an assault complaint on July 16.

Several homeless people were forced to leave a COVID-19 test site in downtown Fredericton yesterday afternoon.

And an original Rosie The Riveter is doing her part once again to serve the United States.

Podcast: Play in new window | Download
Subscribe: Android | Google Podcasts | RSS