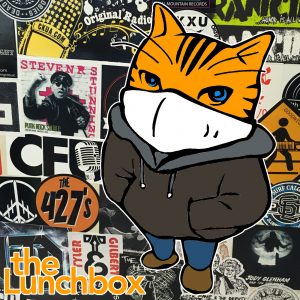 On today's show:
It's warm and muggy outside, which I suppose makes it perfect for Take Your Houseplant For A Walk Day, but for some might also prompt Scotch Whiskey Day.
Roll a natural 20 today, though, for Gary Gygax Day. One of the founders of Dungeons & Dragons, which has brought us the entire range of roleplaying games enjoyed by millions around the world.
Nasty Shadows Theatre Co and Herbert The Cow Productions have announced their upcoming production, The Fifth Wall (a Social Distancing Project). It will run August 13 through 16 in the parking lot at Vanier Hall at STU. Space is limited, to consider getting your (by donation) tickets today.
Satori will be playing on the stage at Dolan's Pub on Thursday, Friday and Saturday at 10pm.
NotaBle Acts 

is set to provide you with a brand new live theatre season!

Taking It To The Streets – Five 10-minute players – July 23, 25, 29, 31 – 7pm – Barracks Square
Space Girl – Featured Play – July 24, 26, August 1 – 7:30pm – online
Bluebirds – Featured Reading – July 26 – 2pm – online
One Act Plays 1 – Myrtle // Samantics // Every Apple in the Orchard – July 26 – 2pm – Open Space Theatre
One Act Plays 2 – Out of Water // The Kelpie – July 30 – 7:30pm – Open Space Theatre
One Act Plays 3 – Wrack and Ruin // Everything Is Here – August 1 – 2pm – Open Space Theatre

Since this month is Plastic Free July, I thought it appropriate to revisit the art and awareness project called #plasticFreeUNB. I spoke to Lori Quick and Marie Maltais of the UNB Art Centre back in April of 2019 about their exhibits, advice and goals.
And also in 2019, I spoke with Anna Torme and David Zsako about their combined efforts on a project called Beasts and Gardens.
News updates:
New Brunswick reported no new cases of COVID-19 over the weekend.

Applications for this year's antlerless deer hunt draw open today until August 21.

As we get closer to the new academic year, universities across the province are preparing to welcome some students back to campus.

The search for 31-year-old Tobias Doucette is over after Nova Scotia RCMP took him into custody yesterday morning.

The New Brunswick RCMP Major Crimes Unit is investigating the death of a 29-year-old Wassis man as a homicide.

A hockey player from the University of New Brunswick might make his debut in the National Hockey League during the Stanley Cup Playoffs.

And Canada's health minister Patty Hajdu says a national COVID-19 app will be out soon.

Podcast: Play in new window | Download
Subscribe: Google Podcasts | RSS