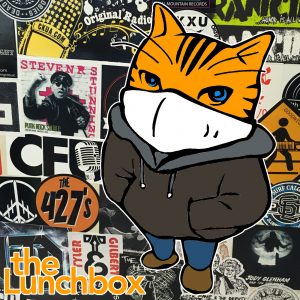 On today's show:
Today may been Milk Chocolate Day, but it was likely to turn into melted chocolate day.
The UNB Art Centre continues it's Design Works Wednesdays with Wizard Wands! Join them at 10am (or any time afterward) on Facebook to make a little magic and construct your own wand.
chillteens will be playing with Denmother at The Cap Patio on Wednesday night at 7pm.
The NotaBle Acts Theatre Festival continues this week with two more performances of the Taking It To The Streets series (July 29 & 31, 7pm each night in Barracks Square), Space Girl (online on August 1 at 7:30pm), and One Act Plays (Out of Water/The Kelpie on July 30, 7:30pm and Wrack and Ruin/Everything Is Here on August 1 at 2pm, both at the Open Space Theatre).
This past weekend was supposed to be MAD-Con, the Modern Audio Drama Convention, but since that has been postponed to next year, I thought it would be great to revisit my conversation from 2014 with the heart of the convention, Jack Ward about World Audio Drama Day.
And let's hear more about art! I spoke to Mike Campbell in 2015 about his superhero comedy comic strip, SuperPub.
News updates:
Public Health officials reported no new cases of COVID-19 yesterday afternoon.

New Brunswick Day is undoubtedly going to look a little different this year because of the COVID-19 pandemic, but the show will go on.

A Saint John veterinarian is warning residents to keep their pets away from the Saint John River system.

The Oromocto RCMP is asking for the public's help after a structure fire in Maugerville on June 30.

The New Brunswick RCMP Major Crimes Unit has released the name of a homicide victim who was killed in Waasis near Oromocto last week.

Carleton Street in downtown Fredericton might trade in its metered parking system for a pay-by-plate parking station.

And a new report from Statistics Canada shows the COVID-19 pandemic has harmed young people in the workforce.

Podcast: Play in new window | Download
Subscribe: Google Podcasts | RSS