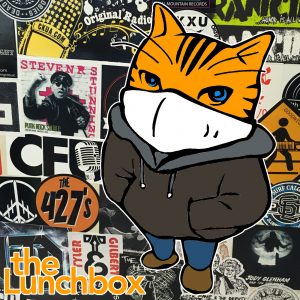 On the show:
I don't think I got the chance to mention that it was Play In The Sand Day, but if I know you, I'm sure you got it anyway. (If I don't know you, I may be wrong.)
Since it's Water Quality Month, I felt it was a good idea to revisit my chat with Jared Durelle from last summer, when he spent time with the Nova Scotia Grandmother Waterkeepers. He shares his first-hand experience of the tension and fight to keep water protected from resource exploitation.

During the discussion, Jared requested a moment of silence for contemplation and respect. Unfortunately, on the replay, I needed to have some sound there, so I substituted a little natural sound:

I also pulled out a phone interview with Jenny Mitchell from 2017, when she was touring the country with a portable music venue on "The Golden Bus Tour".
News updates:
New Brunswick Public Health reported no new cases of COVID-19 yesterday afternoon.

Wolastoqey chiefs say they're disappointed Premier Higgs is ignoring calls to establish a public inquiry into the deaths of two Indigenous people.

A 32-year-old Oromocto man is dead after a head-on collision southwest of Fredericton yesterday morning.

Premier Blaine Higgs is asking provincial party leaders to sign an agreement to avoid an election before 2022 or until the pandemic is over.

A Sussex man has been charged with possession of child pornography after an investigation by the Mounties' internet child exploitation unit.

Sussex RCMP are looking for the public's help after a dog was shot and killed in Waterford earlier this month.

The City of Fredericton has received $90,000 from the province's environmental trust to help fund three different studies.

And U.S. President Donald Trump was evacuated from the white house briefing room yesterday after shots were fired outside the building.

Podcast: Play in new window | Download
Subscribe: Android | Google Podcasts | RSS