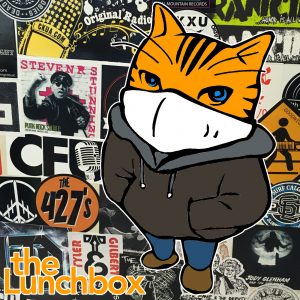 On the show:
I hope you wrote something really nice for World Calligraphy Day. Seriously, you're handwriting could use some work..
I caught up with musician, composer, cellist, and experimental music creator Emily Kennedy this week. She's listening to nature and turning that into music manipulated by a computer for her artist-in-residence this year at Odell Park.
And I decided I was fed up with the heat, so I pull out my 2015 interview with John McIntyre about his book about chillier times, Deep Freeze.
News Update:
New Brunswick Public Health reported one new case of COVID-19 in the Fredericton region yesterday afternoon.

With COVID-19 making online presence more important than ever, two companies are teaming up to give Atlantic businesses a helping hand.

A family of four has been forced from their home after an overnight fire east of Fredericton.

The City of Fredericton is requesting design proposals from local artists for a new sculpture in Odell Park.

A 25-year-old Sackville man has been arrested in connection with a drugs and firearms seizure in Lake George.

Codiac RCMP are looking for the public's help to locate a missing man in Moncton.

Horizon Health has removed a COVID-19 test site because of a reduced demand to test for the virus.

And a group of world-class sculptors will have to race against time and tides in a new reality show filmed in the Bay of Fundy.

Podcast: Play in new window | Download
Subscribe: Android | Google Podcasts | RSS